General Ye Ting's Former Residence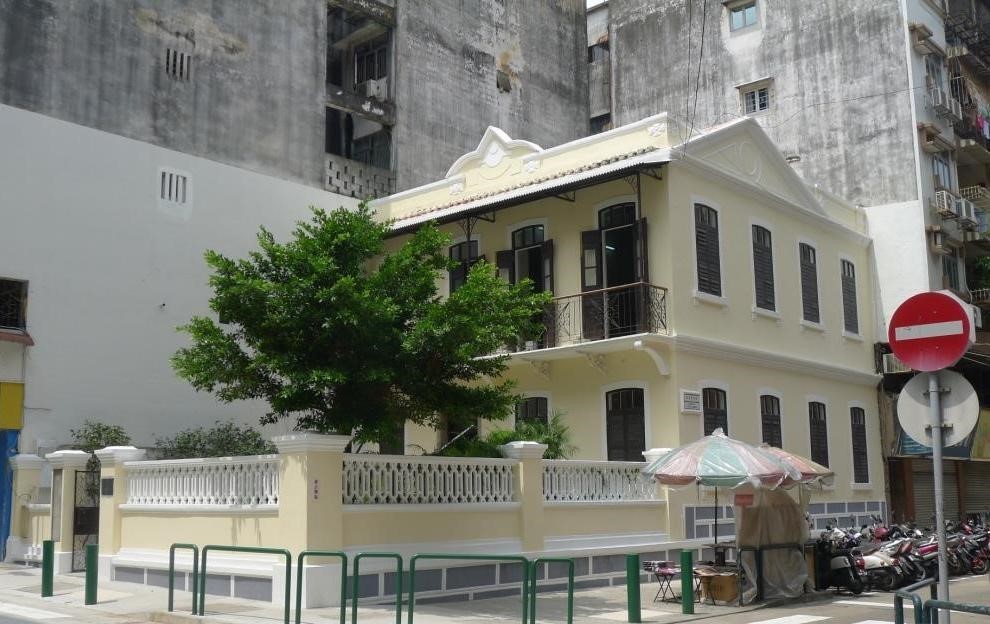 Introduction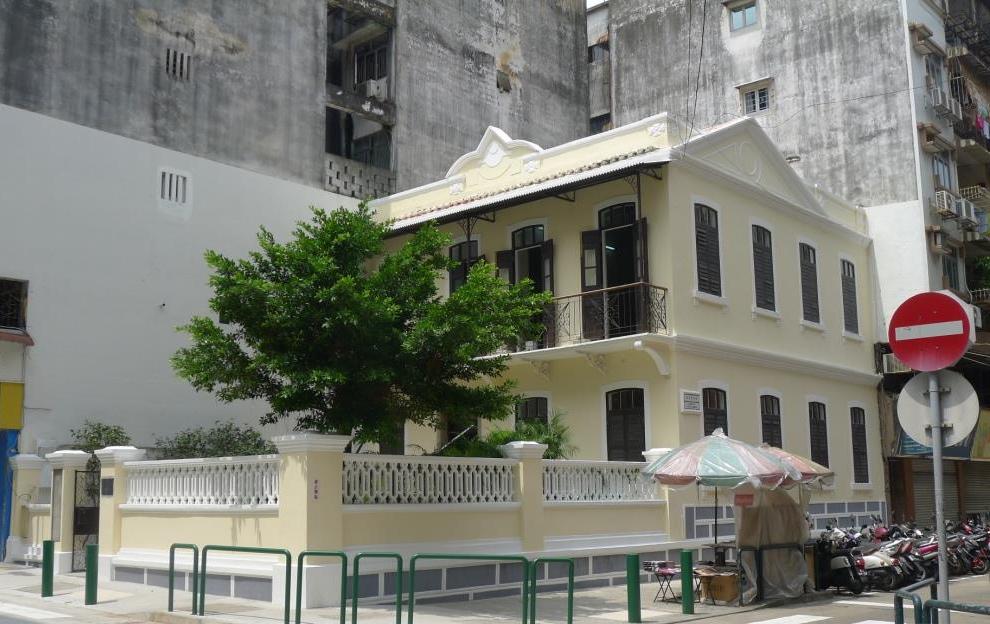 General Ye Ting's Former Residence is located at Rua do Almirante Costa Cabral, no. 76. Built around the year 1920, it was the residence of Ye Ting's family during their stay in Macao, from 1932 to 1942. During this period of time, seven of General Ye Ting's nine children were born and they spent the better part of their childhood in Macao, thus accounting for Ye's inextricable relationship with the city.
Ye Ting's family left in 1942 and his former house was later used,in the early 1950s, for holding activities related to Chinese nationalist organisations. Recently, under the supervision of the Macao SAR Government, the Cultural Affairs Bureau has finished the restoration of the residence, dedicated to General Ye Ting. The project included replacing dilapidated and deformed wooden beams and cracked ridge tiles, and repairing wall leaks to ensure the structural safety of the building. At the same time, the Bureau also launched a series of exhibitions and conducted studies with the aim of converting this former abode of Ye's into 'General Ye Ting's Former Residence', which has officially been open to the public since May 2014.
General Ye Ting's Former Residence is a single-family two-storey residence, of an eclectic style, that occupies around 180m2 and has an adjacent front garden. The garden, fenced with a wall decorated with pre-fabricated geometric elements, includes a pond with fish and several plants, and has an entrance aligned with that of the mansion. Its main façade, topped by a cornice with geometric motifs, is characterised by a continuous reinforced concrete balcony on the first floor, to which four doors open to; the balcony has a metallic railing also decorated with geometric patterns.
The exhibition rooms include both floors of the house, which is of a square plan. On the ground floor, the Introduction Hall Hall and the Living Room show a reconstruction of the original layout and decoration of Ye's residence. On the first floor, three thematic rooms offer information about the late General Ye's life stories, about his family life and about his former residence. These exhibition rooms offer a glimpse of what took place in this house and of the life of those who dwelt in it, providing a historical context for the events that were related to General Ye Ting's Former Residence.
Address: Rua do Almirante Costa Cabral, No. 76, Macau
Opening hours: 10:00am-6:00pm (Closed on Wednesdays. Open on the remaining days of the week, including on public holidays)
Visitor Capacity:
A maximum of 20 visitors are allowed on the 1 floor at any one time.
Free Admission
In order to ensure an undisturbed environment for visitors, all film or photo shooting activities must request prior authorization from the Cultural Affairs Bureau, at least 20 days prior to the date of the activities, except for normal public commemorations. For this purpose, please fill out the following form: https://www.icm.gov.mo/en/FilmLicense/#FilmLicenseIntro
Contact information
For enquiries:
Please call (853) 2835 7911 during office hours

E-mail: info.mm@icm.gov.mo